"If you don't like to read, you haven't found the right book" – J.K. Rowling
It takes just one book, the right book, to make you fall in love with reading. Once you have discovered that book, that genre, there's no looking back for you. It starts from there and soon before you know it, you have a favourite book, a book which keeps lingering in your head long after you have finished reading it and a book that won't let you sleep before you are done reading it. If you are as lucky as me, you will also get a friend who is equally obsessed with the book and its characters as you are.
But not everyone develops a reading habit right from childhood, and as adults, it still is confusing for many of us as we don't know where to start. This year, I finally found the motivation to start reading books, and yes, luckily, I got my right book in the right mood at the right time! To all those who want to develop a reading habit and start a long committed relationship with books, here is a list of books you should start with, in different genres. So, figure out your favourite genre, start with the book and take a step to another world.
1. Humour – Code of the Woosters

(P.G. Wodehouse)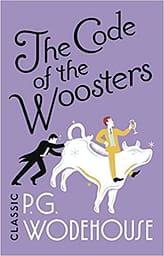 Code of the Woosters is a classic piece of Wodehouse silliness, involving Bertie Wooster, his formidable Aunt Dahlia and (of course) Jeeves in a scheme to steal an 18th-century cow-creamer during a weekend party at an English country house.
Forget your problems for a while and indulge yourself in reading one of the finest comic novels ever written. The writing is superb, and the twists are perfectly timed. This is a go-to recommendation for people who want to give P.G. Wodehouse a shot. Check it our here.
2. Fantasy – The Final Empire

(Brandon Sanderson)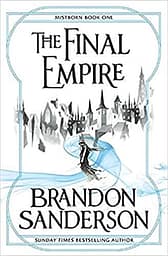 When the real world gets difficult to handle, delve into the world of fantasy. The Final Empire, the first book in the Mistborn trilogy by Brandon Sanderson, is a story of suppressed people known as the Skaa, and their fight for freedom against a seemingly invincible God known as the Lord Ruler.
A masterpiece in every way, this book doesn't just rise to the top of the fantasy genre for beginners; it redefines it! The first book of an epic trilogy indeed sparked my love for reading fantasy novels. Check it out here.
3. Suspense, Thriller & Mystery – The Murder of Roger Ackroyd
(Agatha Christie)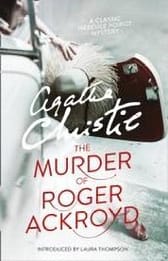 This Agatha Christie book is a brilliantly written murder mystery of Mr Roger Ackroyd who is dead in his room after the narrator receives a suspicious phone call. Detective Hercule Poirot is drawn in to solve this mystery.
This is one of the most intelligent mysteries that I have read so far. Despite so many clues given to decipher, you will get drawn by the mystery, and still, its ending will be a complete surprise. This book is one of my favourites and is a definite page-turner. Check it out here.
4. Romance – The Notebook

(Nicholas Sparks)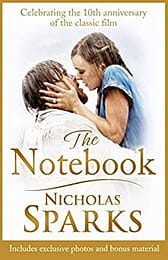 The beauty of lifetime love is represented in this brilliantly written story by Nicholas Sparks. The power of unconditional love between two beautiful souls and their emotional journey gets nestled in the heart of the readers.
Highly recommended for anyone who has ever yearned for true love. Check it out here.
5. Literature and Fiction – The Palace of Illusions

(Chitra Banerjee Divakaruni)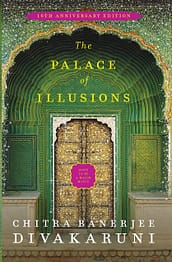 Chitra Banerjee Divakaruni, an Indian best selling novelist, has written an extremely captivating mythological-cum-historical-fiction novel, The Palace of Illusions that narrates the epic Indian mythological tale, Mahabharata from the point of view of Draupadi.
My interest in this genre attracted me to the gripping plotline of this book, and I instantly knew that I would love it. Written beautifully with excellent storytelling, this book will not disappoint you. Check it out here.
6. Biography – Elon Musk: Tesla, SpaceX, and the Quest for a Fantastic Future

(Ashlee Vance)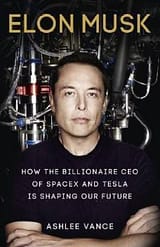 This incredibly inspiring work of Ashlee Vance covers the multiple aspects of Elon Musk's life and work. The book is as informative and enlightening as it gets, and by the last page, you will have great admiration for Musk's brilliance and tenacity.
He is a fascinating character to read about, and if you are interested to learn about how the big investors operate and what they spend their money on, then this is a must-read for you! Check it out here.
7. Science Fiction – The Martian

(Andy Weir)
The Martian is a well-researched and surprisingly funny story of an astronaut left behind on Mars, presumed dead. It's a classic tale of survival, against odds never experienced by any other human being before.
If science is your strong suit, this book is highly recommended. Check it out here.
8. Horror – The Shining
(Stephen King)
About as perfect a haunted house story as can be, Author Stephen King was at his best here. Recovering alcoholic Jack Torrance takes a job as a caretaker in Overlook hotel, bringing his family with him. What happens next is worth the read and will surely keep you on the edge of your seat.
If horror novels even slightly appeal to you, I suggest you go and get yourself a copy. I promise you will not be disappointed. Check it out here.
9. Graphic novels – Persepolis
(Marjane Satrapi)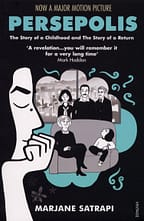 Persepolis is Marjane Satrapi's memoir of growing up in Iran during the Islamic Revolution. The proficient projection of the struggles and hardships of Iranians weighted with high-contrast illustrations transport us to another time and place.
Put an effort in diversifying your reading and give this eye-opening, heartbreaking and thought-provoking book a chance! Check it out here.
10. Non-fiction – Sapiens (Yuval Noah Harari)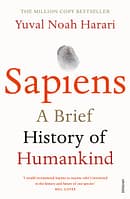 Sapiens is a hugely ambitious book with a broad scope. The author did justice in covering the entire history of the world, starting from the evolution of Homo Sapiens to the umpteen possibilities that the future holds. This book deals with the more significant questions about our species – Why are we here? Why are we the way we are? Check it out here.
This list contains only the first books to kindle your interest in reading books. Once you finish the one book from the list, there are more books, more genres and more authors for you to discover. Let me know which one is your favourite in the comment section below 🙂