Beard, hate it or love it. If you choose the latter one, then you share the same thought as me. But growing the beard is never an easy task, and it is made more difficult by the notorious genetics. In addition to that, there is skin itching, patchy beards, dandruff and breakage. While it is very little you can do about the genetics (The density and length of your beard mostly depend on genetics), you can still make your beard fuller, darker and healthier.
The beard caring part
Like your hair, your beard also faces problems like pollution, lack of nourishment and moisturisation which in turn make the beard dry and prone to breakage. If you ask me the very first thing you should do is take care of your diet and exercise because the nutrition and right balance of hormones are crucial for your beard as well as general well being.
The next step is the right grooming technique, and here the role of beard oil is critical. Unlike the hair oils, the beard oil comes in direct contact of your face skin so picking the best quality beard oil will not only help in the growth of new strands but also prevents any type of skin irritation. Men grooming market is very competitive so that you can get excellent products at a very affordable price, don't worry about that.
When and how to apply the beard oil
Your skin type plays a vital role in it. If you have dry to normal skin, you can apply these beard oil at night before sleep and wash off during your morning shower. While you have combination skin or oily skin, then I would suggest you apply it before 2-3 hrs of the bath. Always clean your beard thoroughly during bath and dry it afterwards. Wet beards prone to breakage, keep in mind. For most people, 2-4 drops of beard oil are enough.
To make the list of the best beard oil, my parameters are Ingredients, texture and thickness of the oil, length of the beard (A oil effective for full mane might not be effective on patchy beard), and personal experience. But before anything let me tell you that to see any visible results you need to regularly apply these at least a month, just like other skincare products.
So let's go through the best beard oils available in India.
1. Ustraa Beard Growth Oil, 35 ml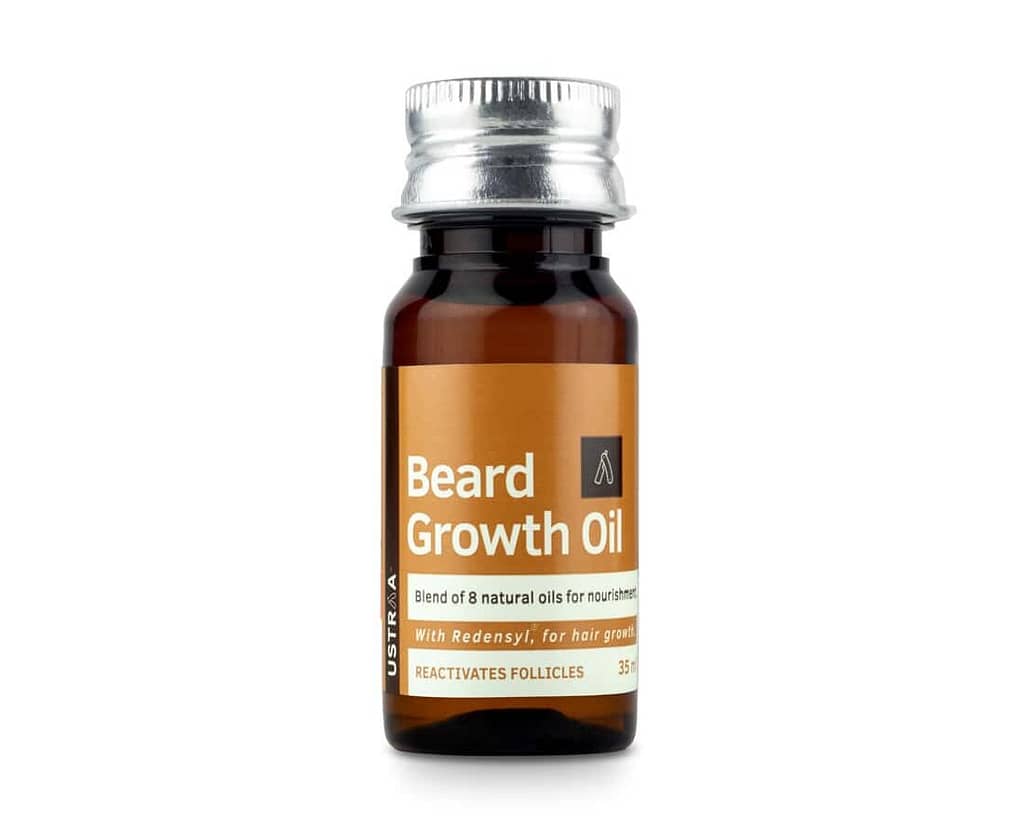 Personally, most of the time, I use this product most of the time. It is effective if you have naturally decent growth but want a fuller and healthier beard. The key ingredients include Redensyl, Argan Oil, Almond Oil, Avocado Oil, Castor Oil, Acai Berry Oil, Olive Oil, Gooseberry Oil, Watermelon Seed Oil. Also, Ustraa's beard oil is parabens and sulphate free, so it's easy on your beard. It smells woody (Very Masculine), so it might not be for you if you want those modern flowery smells. One con I found about the product is, it's a bit thick to my liking, though not a deal-breaker. For 35ml you have to pay only Rs 350, so it's affordable too.
2. The Man Company Beard Growth Oil, 30 ml
If you have a patchy beard (uneven growth of beard in different regions of the face), this might be your best bet, but you have to be patient because the patchy beard is not a problem, it's natural for most of the young people. It prevents beard loss while stimulating the growth of new hair follicles. It's non-sticky and smells nice, so you don't need to worry about pimples (Excess oil and blocked pore in the skin cause pimples). It's 100% natural and contains argan oil, almond oil and thyme oil primarily. The pleasant fragrance is another bonus. You can get it for Rs 280 for a shiny quality beard.
3. UrbanGabru Beard Oil, 30 ml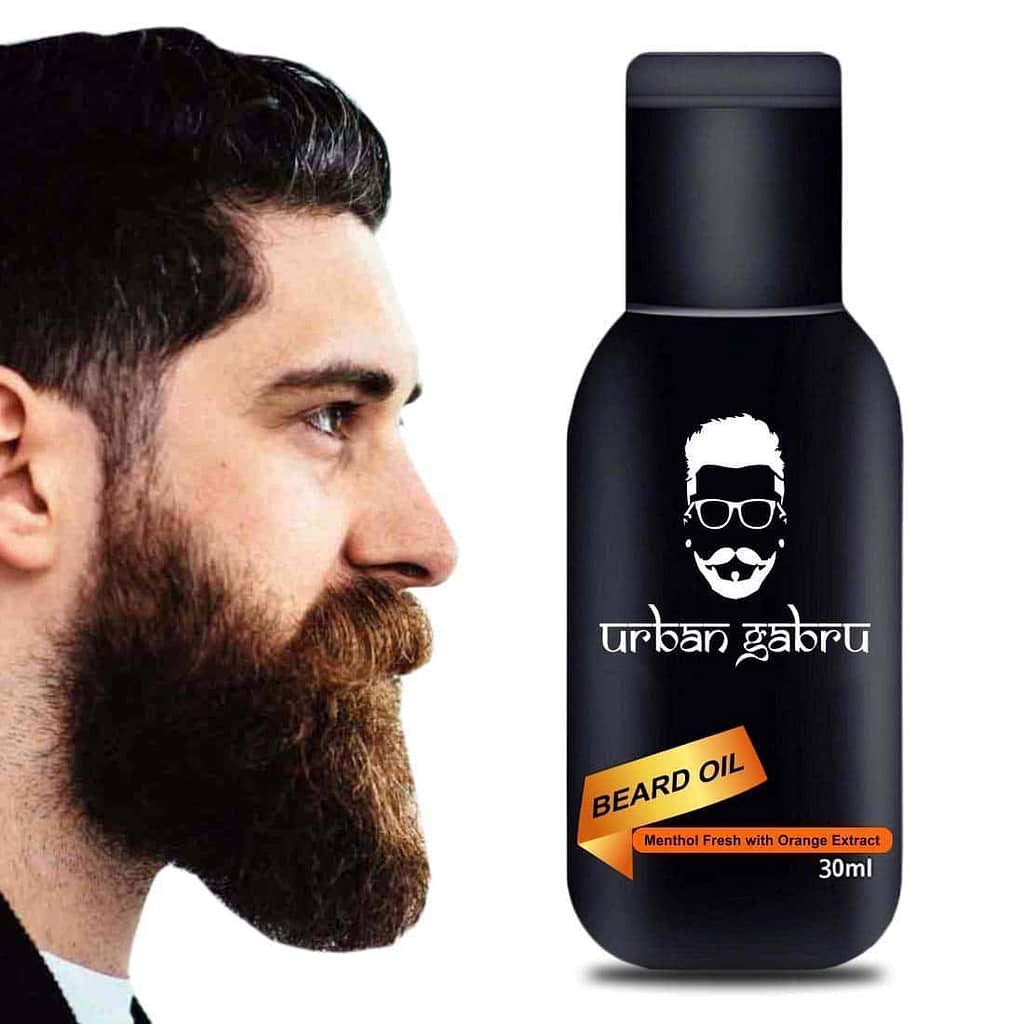 The prime focus of this beard oil is to nourish and strengthen your beard follicles. The Ingredients include jojoba oil, argan oil, sweet almond oil, sunflower oil, orange and mint oil flavours. It Softens stiff and brittle beard and also prevents the itchiness on your skin. If you have an already good size beard and wants to make them healthy and conditioned, you should get it. It's a value for money product, cost merely Rs. 250 for a pack.
4. Beardo Beard and Hair Growth Oil – 50 ml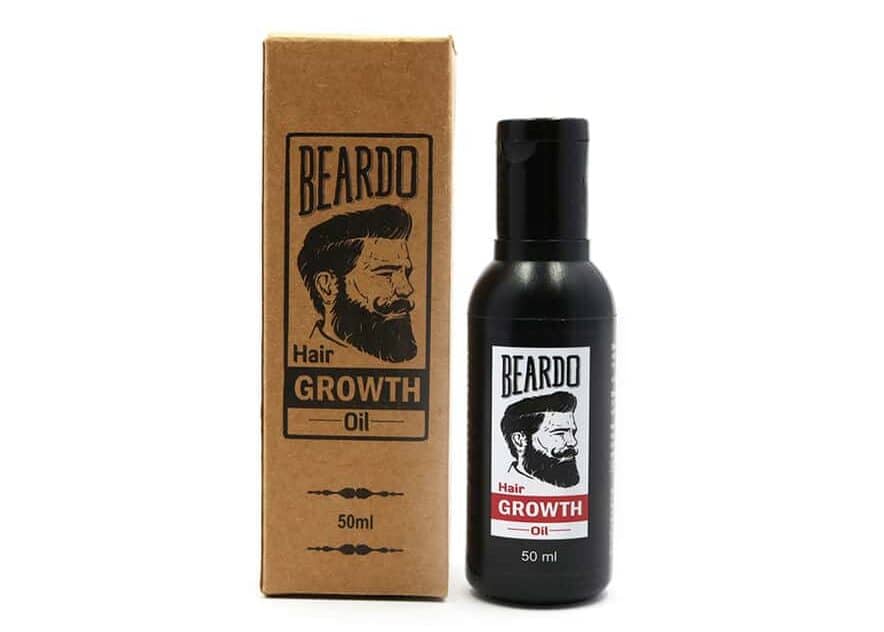 Beardo has always been a consumer favourite for its quality product. This beard oil is particularly useful if you want a smoother and manageable frizz-free beard in addition to stimulate the growth. If you don't like the smell of Ustraa, then you can try this. Ingredients for beardo oil are sesame oil, rose, hibiscus, vitamin b6 etc. It is also a bit lighter than Ustraa, so that's a plus for me. You can get the 50ml pack for around Rs 560.
5. Bombay Shaving Company beard Growth Oil, 30 ml
This beard oil moisturises the beard and makes it soft. The product is also beneficial for people having beard ruffs and makes the beard strong. It's paraben and SLS free, so lesser risk of side effects. It promotes the growth of your beard and moustache, but as I said, don't expect an instant miracle as DNA is the prime player of beard growth. It's light, non-sticky and non-greasy so you can wear it to your workplaces. Smells whimsical when applied, so be careful if you attract unwanted colleagues. It comes in Glass bottle with a dropper. This product from the famous shaving gel company comes at a very affordable price tag of Rs 250 for the 30 ml pack.
This list is not exhaustive in nature. There are other great products too and good quality grooming products are launching too. So let me know which is your favourite beard oil and what is your favourite beard style?