Border disputes and terrorism hurt India really bad, there is no denying in it. Every time we fought back and turned out to be victorious but that didn't stop from countless deaths and sacrifices. To commemorate those gloomy wars, dark terrorist attacks and thrilling rescue missions many Bollywood films were made. Today I listed some of those most thrilling movies on terrorism. If you are a fan of RAW and like Indian spy films, this list will fit the bill too. So, If you have time today, rush to watch them.
1. Ab Tak Chappan
(2004)
Nana Patekar is always spectacular, and here as inspector Sadhu Agashe he just brings the fire with him. You won't see any supernatural fistfights or Sci-Fi gadgets in this film, but you would see a true to life story of a police inspector who tries to hunt down one of the most coveted underworld dons. He has lost a lot personally and professionally and if it can change his "Zameer" too is to be seen. The way the screenplay shows the struggle of a common government employee, and the dialogues were delivered by the actors is just phenomenal.
2. D day
(2013)
Politics and terrorism are often mixed up and D day is just about that. It's the manhunt mission by Intelligence officer Irfan Khan and Huma Quereshi and outlaw Arjun Rampal to capture Iqbal Seth (Rishi Kapoor, he is too fearsome in his character). This is not simple, because in this line of work you don't know who is with you and that also when your target is in Pakistan. They know they might not touch India border again but can they strike down the "Goldman"? The pace of the movie is fantastic and how the stories behind the protagonists unfold is really creative.
3. A Wednesday
(2008)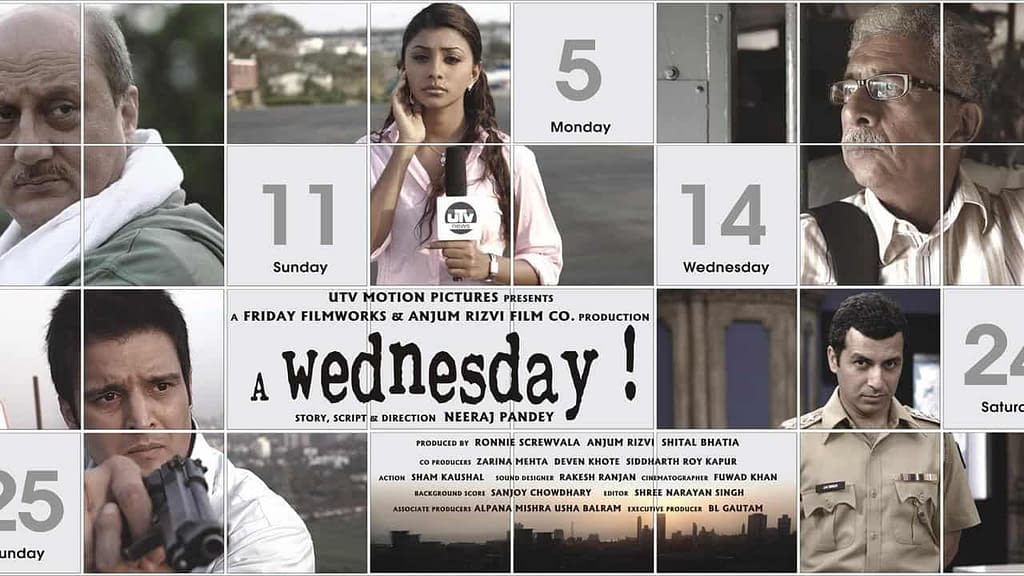 It might be the most memorable day of police commissioner Prakash Rathod's life when an unknown common man plants a bomb somewhere in Mumbai. We know he is the outstanding Naseeruddin Shah, but why he planted the bomb? What can be his demand and if he has the gut to detonate it? For the story, we have to watch the movie, but we can assure you this movie really stands out from the cliche star-studded Bollywood movie.
4. The attacks of 26/11
(2013)
Another Nana Patekar movie which is based on the gruesome terrorist attacks of 26/11 . Stubborn terrorist Ajmal Qasab was caught still didn't want to give up. Although he was blinded by a fake religious agenda, you would be high on Nationalism, I guarantee. This is the most authentic terrorism movie available online.
5. Baby
(2015)
Akshay Kumar absolutely moulds into any character he is given, and he shines as a spy. And when it is a thriller by Neeraj Pandey, it ought to be action-packed with high stakes. This movie on terrorism flows on the nail-biting story of an elite Indian Intelligence team who wants to kill an evil terrorist leader, by hook or crook.
6.Madras Cafe
(2013)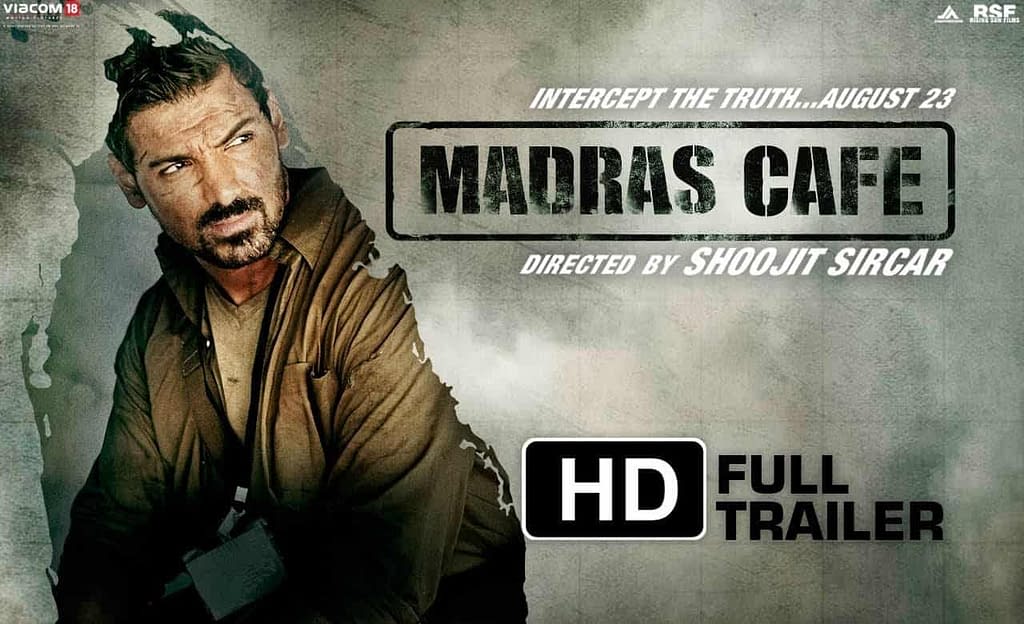 Madras Cafe is the best John Abraham movie for me. When Vikram, an Indian spy posted in Civil war-torn Sri Lanka, finds out the conspiracy about the assassination of our PM, he tries his best to stop it. This is one of the few espionage Indian movies where you need to have both heart and brain to enjoy the film. The movie feels very natural, and the sound effects inevitably take this thriller movie a notch up.
7. Uri
(2019)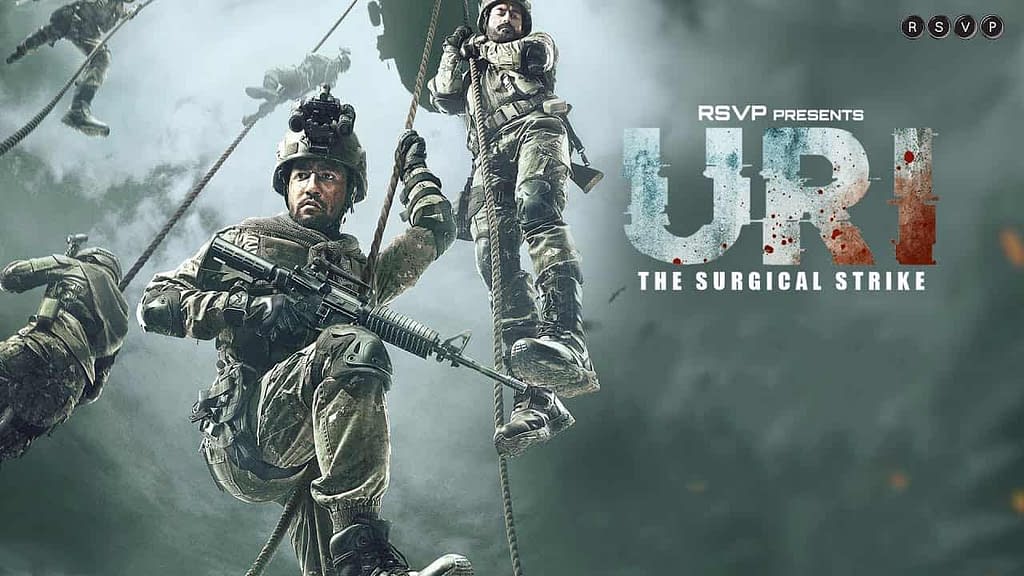 This movie gave Vicky Kaushal the fame he deserved as an actor. He is menacingly calm throughout the movie, just like the silence before the storm. He leads a covert operation mission to wipe out the terrorists who attacked an Army base in Uri in 2016. The actions in the film are devastating and satisfying, and the vast landscapes are just dreadful. In addition to that, the thumping sound effects will make you immerse in the war and feel the Indian Soldiers. So "How is the Josh!".
8. Haider
(2014)
This not a movie on pure terrorism but a mix of terrorism and politics. Shahid Kapoor is underrated, and this movie proves it. When Haider returns to his home Jammu and Kashmir, bedevilled by insurgency, he wants closure regarding his father's disappearance, but the dirty politics tries to crush him. But he follows the clues and tries to uncover the fake loyalties. Haider is the Indian take on Shakespeare's tragedy Hamlet.
Are you on a Movie streak and miss Sushant Sing Rajput? watch these films. Who's your favourite, Nana Patekar or Naseeruddin Shah? Tell me what other movies I can watch.