While Sony and Microsoft have already announced their next-generation consoles, they are still some 6-7 months away. If you are bored in this lockdown and want to dive in to console gaming then you have 5 prominent choices i.e Xbox one X, PS4 Pro, Xbox One S, PS4 slim and Nintendo switch. All are great in their regard but if you want to have the absolute best AAA gaming in 4K then you are left with Xbox one X and PS4 pro and both have a similar price tag of around 36K. You can have any of these and be happy but if you still want me to choose, below is my short comparison and pick. Let's find out the best gaming console in India.
1. Design
Design is subjective but I find the Xbox's design more minimal which can gel with any home interior.
2. Performance
Xbox One X is simply the most powerful console hardware. The processing power is a Staggering 6 Gflops VS Sony's 4.8. This means more games at native 4K. The details on Xbox one X are bit sharper and has slightly higher frame rate most of the time though Sony has a bit steadier frame rate.

3. Console UI
Here Sony is always a bit ahead. The UI is sleek, polished and well thought out. You might spend more time in finding something in Xbox's UI. But recently Microsoft seems to close this gap by launching a UI overhaul.

4. Exclusive games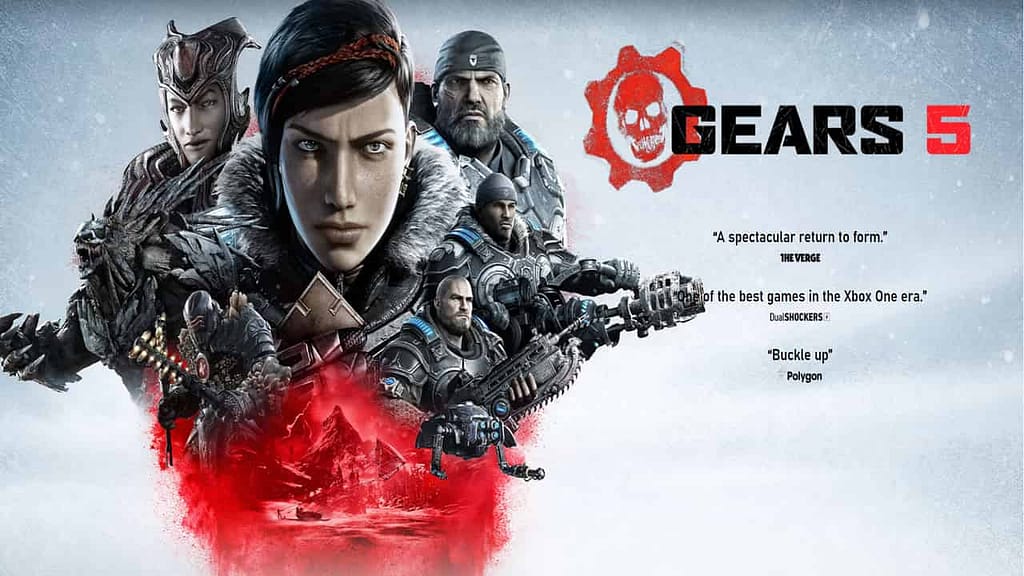 It may be the sole reason why some people buy consoles. Xbox has Halo, Gears of War, Forza in its name, while PS has God of war, Days Gone, Horizon Zero Dawn, Last of Us, Spiderman, Grand Tourismo etc. To be honest, Playstation is miles ahead in terms of the number of exclusives and it's quality. Microsoft has a come a far way, but still PS is the king here. Single-player gaming is at the best in PS4 Pro.

5. Backward compatibility
Why it's important? Because many gamers have built a huge library of games over the year across many console generations. Xbox One X supports all the game till Xbox 360, so rest assured that any game you have bought in the previous generation will work. For PS4 Pro it's a bit different. It supports some of of the PS3 games natively and you can stream a lot of PS3 games via PS Now but that's it. For now, Xbox is the winner here.

6. Gaming subscription service
Xbox has Game pass and Play station has PS now. "Game pass" costs 699/month and if you want Live Gold with it (a service you need to play online games), you need to pay rs999/month. PS now costs $9.99/month and it has been planned to launch in India in the coming months. PS now also lets you stream the PS games to your PC with its play anywhere feature. But the big difference here is, with Xbox game pass, there is a high probability that you will get big titles in the first day if it's release, which is not the case with PS Now. With Xbox Gamepass ultimate, you can also get the games for your PC and console with just one subscription. For now, Microsoft seems ahead of Sony here.

7. Controller
It's the hardware which can make or break a great gaming session. Both are wireless and can be wired if you want to reduce the latency further. Both controllers feel great. But for me, Sony's dual shock feels slightly better ergonomically and it has a small touchpad too. But if you want the ultimate controller, Xbox Elite controller is there which sells around rs11000.
8. VR Gaming
If you like to game in VR, only Sony currently offer it.
My overall pick
There are no easy answers to it. Both Microsoft and Sony confirmed that these two consoles will be supported in the years ahead, even after the release of new-gen consoles. So you don't need to fear to become obsolete in the near future, so it's a matter of personal preference. For me, it's PS4 pro. As much as I like Xbox's hardware and Game-pass, I am drawn towards Sony's game library, those are real masterpieces. Note that, I already own a gaming PC so that can play almost every Xbox games in it, but not Sony's. And for me, games are the only thing that can keep a gamer bound for hours, and it's more than true for Sony's larger than life exclusives.
Talking about best Single player games ? Check this out
Due to high demand in this lock down, these consoles are getting harder to find. Here are the best deals for Xbox One X and PS4 Pro. Let me know what are you getting.
Below is my quick summary for PS4 Pro.