The Sky was crystal clear, just like you see in the documentaries of the Discovery channel. It was full of stars, so many stars that I had never seen since my birth. When I saw on the horizon, I could faintly see the peak of kedarkantha, glittering in the moonlight. These mountains have stood the test of time, be like them I said to myself, finally I was one step closer to those great Himalayas. An unknown current flew through my body, there was a feeling of satisfaction, feeling of doing something good. I went back to my tent. This story is in continuation of part 1, read that first here.
Things to remember
If mules are coming, cling to the mountainside
Day 2 (Altitude 3050 Meter, 3-4 Km)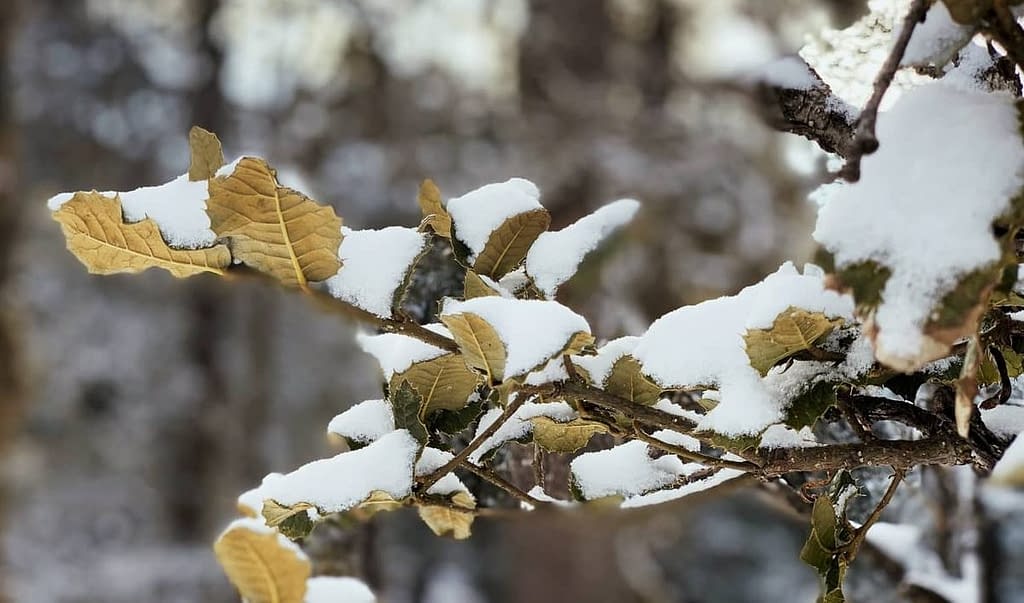 It's 7 am time for breakfast, for us and for a lot of crows. If you are curious about the toilet setup, let me tell you, if you are not been to a backpacking trip, you might feel some problem. The makeshift toilet was a small tent on a wooden platform and you have to use sand to cover up the excretions. This is just a small hiccup before the start of a mesmerising day.
I filled my stomach with a lot of puris, chole and some bread. Our guide distributed the crampons, a type of spike to be worn on the shoes. Although suddenly you won't find its need (because half your leg will be in snow), I highly recommend you get them from your travel guide as many time the climb is too steep and slippery. It's 10 am and we started walking. Today my brother was fit and excited, so give yourself some time, don't be mentally exhausted just by thinking the sheer size of the mountains.
A good morning to start
It's 10.45 and we were now walking past "Juda ka Talab". Most of the part is frozen. It's said that while Lord Shiva was meditating at the pinnacle this Kedarkantha trek, strands of his hair fell here. Here the snow started denser. That day the climb was a tad easier than the day before. Like the day before, we got some tea on our way.
That day was funfilled. Remember the slides in the park, well, now you can have them on snow. Just get a plastic bag, climb up the small mountains, put the bag on the snow at sit on it, and let go. If you don't have a bag, your water-resistant trekking trouser is just fine, just don't stick your feet inside the snow whiling sliding down, otherwise, you will fall face down.
Noon (1 pm)
As I said, that day the trail was forgiving, so we reached early in the campsite, Loasu. A group had just left the campsite, so we kept our bag collectively on a plastic mat and sat on the side of our 2nd base camp. It was all white all around, so it felt impossible to see without the sunglasses. We were much closer to our destination now. I could see the summit of kedarkantha clearly, though it was still at quite a distance. Whenever I pictured that mountain I get goosebumps, it was like seeing an elephant in the picture and then standing beside that elephant. The mountain is monstrous, like nothing else I had seen.
That day was special and so was the snowfall. These natural phenomena can only be seen If you trek in winter. It was like raining, snow all around, the perfect time to click some photos, some photos like the poster of Revenant. But then, it felt like a storm was coming. We finished our lunch and rushed to our tents, no time to waste.
I had always wondered, how had they been managing to get drinking water. It's simple, the search for a clean area, get snow from there and melt it. We used to get hot drinking water twice in a day and it was charcoal flavoured. I bet you can't drink the water the moment you get it because it is made very hot deliberately, to keep it warm inside the thermos flask all day long.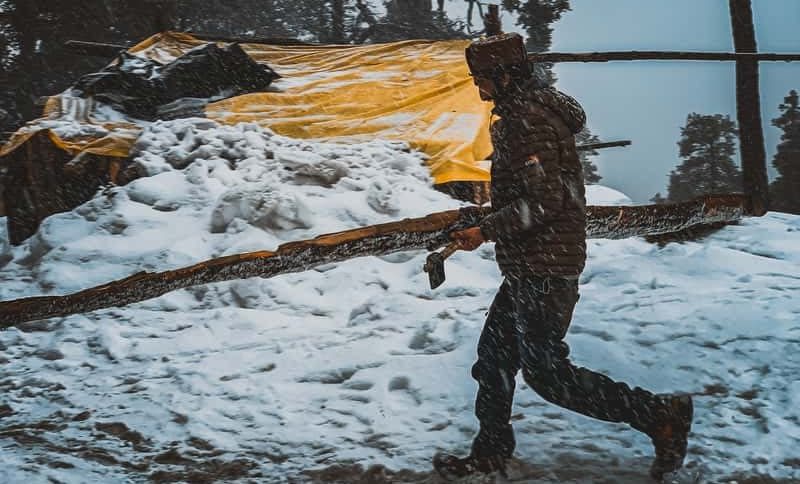 The Night
The night approached. This night was different. No stars in the sky, confused? The magnitude of snowfall had increased since afternoon. Now it was pouring. The tent was getting heavy, with the snow accumulating it. I could see a hole in the tent, I could see water coming through. It was 10 pm, the temperature was -5 degrees and my feet were burning with cold because I went outside with slippers and in the dark, my legs got into the blanket of snow. I had some hair oil with, to get some warmth, I tried rubbing it on my feet.
It's midnight, pitch-black everywhere, but I knew, I had made the mistake. I should not have stepped outside…
Next chapter is live now.